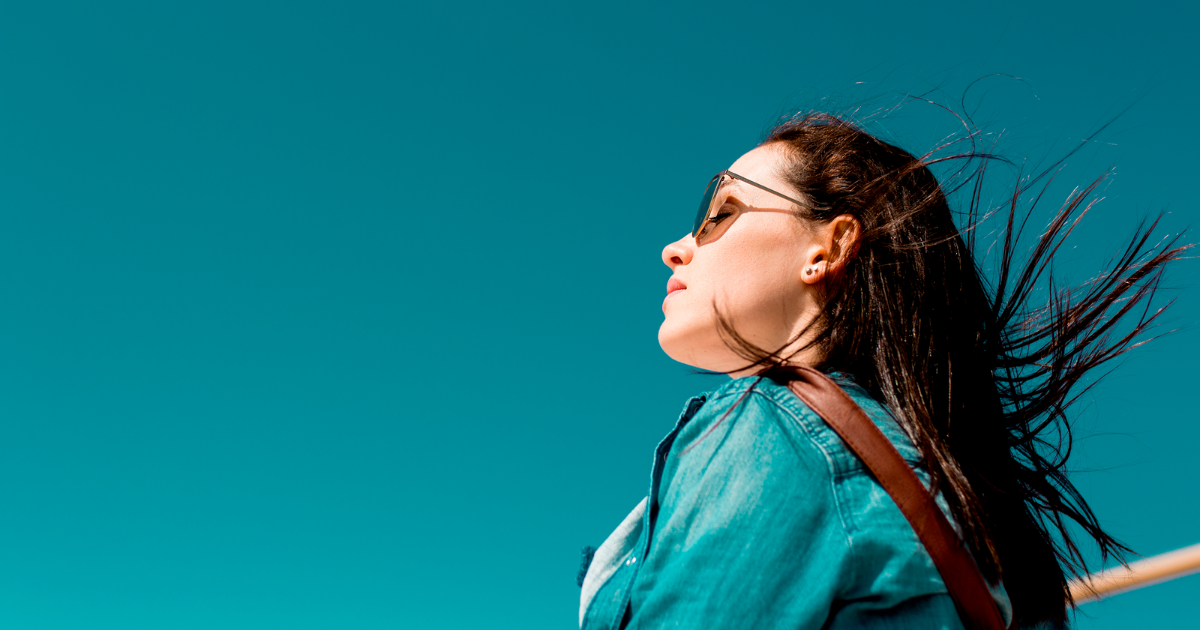 If you think you might be pregnant, you'll need to verify your pregnancy by gathering some information in order to be sure. 
How to Verify Your Pregnancy
Take a medical grade pregnancy test 

A medical grade pregnancy test measures the amount of human chorionic gonadotropin (hCG) in your body by either testing your urine or your blood. This is a hormone your body produces only when you're pregnant[

1

]. 

If you need a pregnancy test verification to apply for assistance programs, we offer

free medical grade pregnancy tests

read by a licensed medical professional.

Determine gestational age

The gestational age is how far along you are in your pregnancy. This will help you determine when you conceived, and depending on your pregnancy decision, the kind of abortion you qualify for. This information is based off the date of your last menstrual period (LMP) and is verified by an ultrasound[

2

][

4

].

Confirm pregnancy

The last thing you'll need to do to verify your pregnancy is to detect a fetal heartbeat; to ensure that the pregnancy is in the uterus, not in the fallopian tube (ectopic pregnancy); and to make sure the pregnancy has not ended in a miscarriage. This information is collected through an ultrasound[

3

].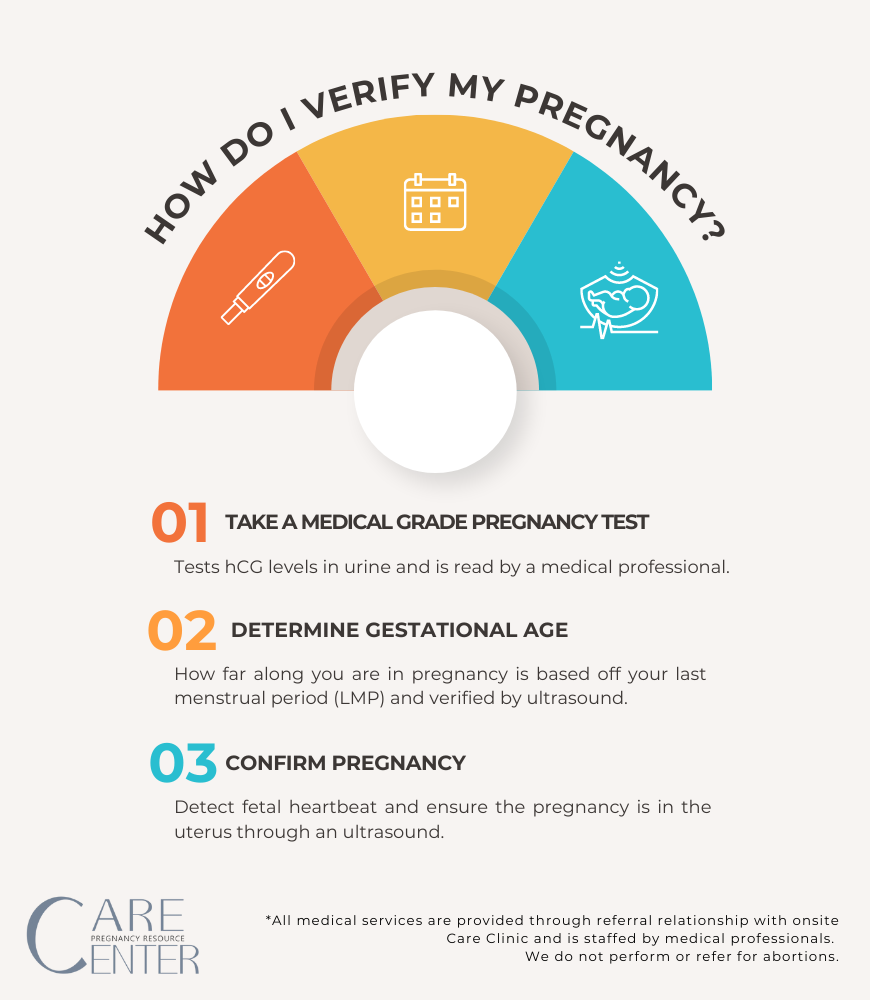 Need Help Verifying Your Pregnancy?
If you think you could be pregnant and need help verifying your pregnancy, we offer free and confidential medical grade pregnancy test verifications and limited obstetric ultrasounds. 
During these appointments, you'll have the opportunity to speak one-on-one with Care Clinic's registered nurse, ask her all the questions you might have, and talk with someone through all your options.
*Care Pregnancy Resource Center and Care Clinic do not perform or refer out for abortions. All medical services are provided through referral relationship with onsite Care Clinic. Care Clinic is staffed by licensed medical professionals. 
Sources